Eagle Lights Generation III LED Headlight with Halo Ring For Honda VTX 1300 and 1800 - Includes VTX Bracket and Hardware
SAVE 10% RIGHT NOW - USE CODE SAVE10 TO SAVE 10% AT CHECKOUT!
The Eagle Lights 8900 LED headlight is a high output, high and low beam headlight for motorcycles. It replaces the OEM headlight within your Honda VTX  headlight bucket and needs no modification to fit. All brackets and hardware is included for installation. It is plug and play on all non-F model Honda VTX models.
With our 8900-VTX LED headlight, you get great visibility on the road, can be seen easier, and have a truly plug and play installation. Using the industry standard 3 prong H4 plug, our headlight will fit directly into the factory mounting and use the factory OEM plug for installation. No wiring or modification is required.
HONDA VTX LED HEADLIGHT - The Eagle Lights 8900BG3H-VTX is one of the only plug and play kits available for the Honda VTX. Offering incredible lumen output with a long distance beam projection, there is nothing like an Eagle Lights LED headlight at night. It includes everything needed for the easy plug and play installation. With an additional automatic LED halo ring, the 8900BG3H gives bright, white light and an awesome halo ring that requires no additional wiring.
WHAT IS INCLUDED - The Eagle Lights Generation III LED Headlight with Automatic LED Halo Ring, the Honda VTX bracket, and needed installation hardware are included. The Generation III 5-¾" LED headlight is best LED available. Easy plug and play connection with a high-lumen, deep-throwing LED beam for both high and low beam. The Honda VTX bracket makes installation a 10 minute job. No wiring is needed for the LED halo ring. Stays on for high and low beam.
HOW EASY IS IT TO INSTALL - Only requires a few minutes and the parts included in the box. Installs easy with just 4 steps. Take off the cover, put the headlight in, screw in the bracket and put the fairing back on. Instructions are included. No wiring is needed to install the headlight or halo ring function.
OVER 3X BRIGHTER THAN STOCK - At over 3870 Lumens for the headlight, there is nowhere you can't go. The headlight and auxiliary lights come with a wide angle of projection and a color temperature of over 6000K, the road will be bright, easily visible and safe. The LED halo ring adds more on-road noticeability and enhances your safety on the road during night and day.
PLUG AND PLAY - All connections are easy, plug and play connections on your Honda VTX. No load resistors or ECM calibrations are needed. No wiring is required. Simple plug and play connection to set up. No wiring is required for the halo ring. Comes on for high beam and low beam.
EAGLE LIGHTS LIFETIME WARRANTY - Our headlights

 

are designed to outlast your bike! But should something go wrong, you are covered by a lifetime manufacturer's warranty. The best warranty in the business! No hassle returns and no hassle warranty replacement.
This product is covered by a Lifetime LED Warranty. Our goal is to make sure you get the right product and you are happy with it. If you have a warranty question or need help with setting up a warranty exchange / return, please contact us directly. We are here to help you. Additionally, any product that is not correct or does not meet your expectations can be returned within 30 days for a full refund. Items returned to us need to be in new condition with the original packaging.
FAST AND FREE SHIPPING
All orders within the continental US qualify for our fast and free shipping.
We understand that when you place an order, you want your lights as quickly as possible and we will do our best to make that happen! Most of the items we sell will ship quickly and be at your door incredibly fast. Our distribution center is located in Connecticut.
RETURNS
If your order arrives and it is not right, we will fix it, NO NONSENSE, we promise! We are here to help get you the right parts. To start a free return, please click here.
Products containing the Motorcycle Safety Certification (MSC) seal have passed performance and quality assurance tests, conform to a set of recognized industry standards and meet qualification criteria stipulated by MSC. Learn More
Customer Reviews
Write a Review
Ask a Question
04/14/2022
Jackie S.

United States
I recommend this product
I can see now!
Nice light easy to install
04/05/2022
Steve C.

United States
I recommend this product
Great light ✨️
I am very happy with the light, good looks and works great!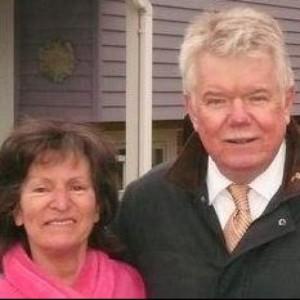 AO
02/18/2022
A O.

United States
I recommend this product
Modern Head Light for a Classic Bike
I did not like the instruction sheet. It was somewhat vague and the photos were not useful. Once I installed the light, I was very pleased with the product and can't wait to be able to actually test the light. It's currently 10 degrees and not conducive to motorcycle touring. A great upgrade for my classic VTX 1800R.